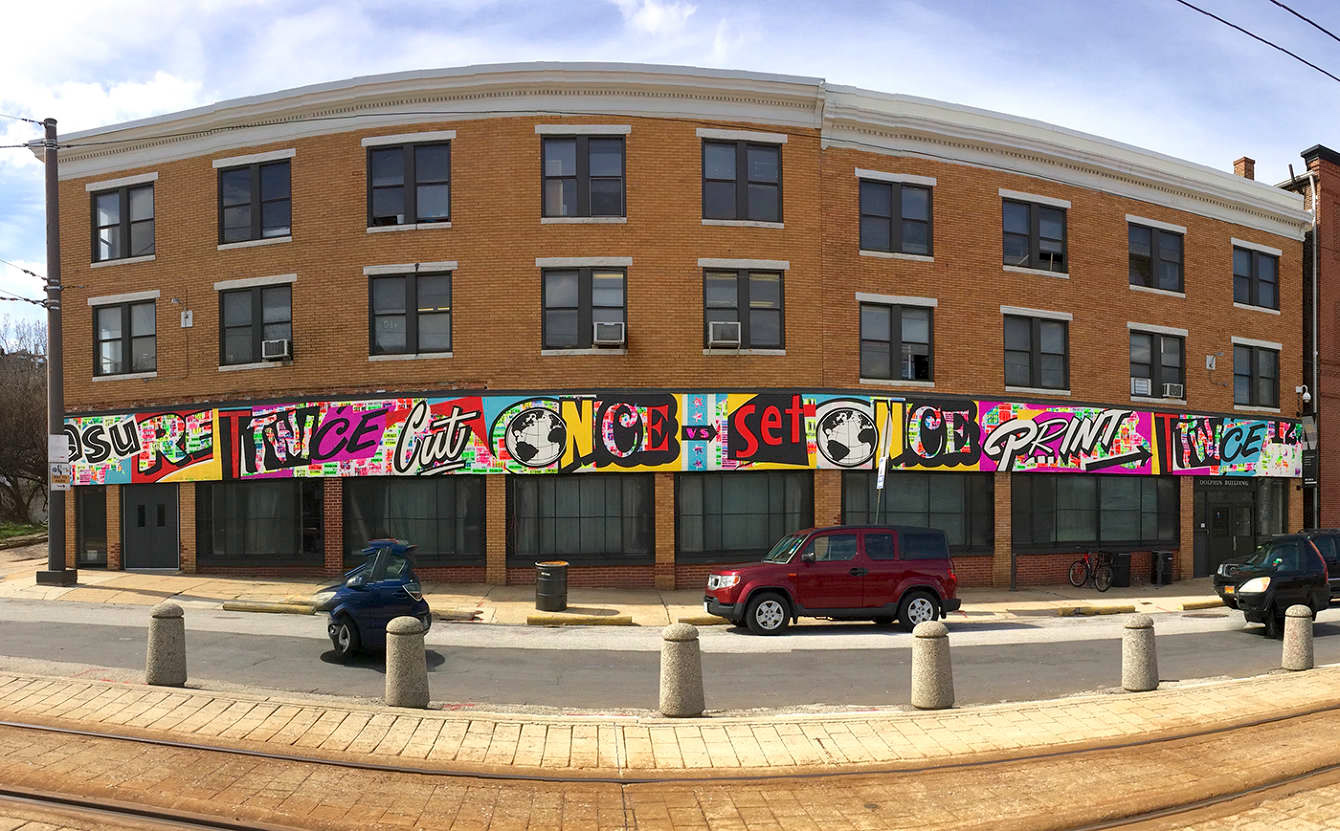 In April, 2016, the Maryland Institute College of Art (MICA) was paid a visit by 
POSE
, the legendary graffiti-turned-gallery artist He teamed up with the students from Bob Cicero's Globe Poster Remix class and the Globe Collection and Press to create a huge collaborative project: a print-inspired mural to stretch across the Dolphin building.
You can read more about the project in 
this article at the MICA Graphic Design website
, written by yours truly.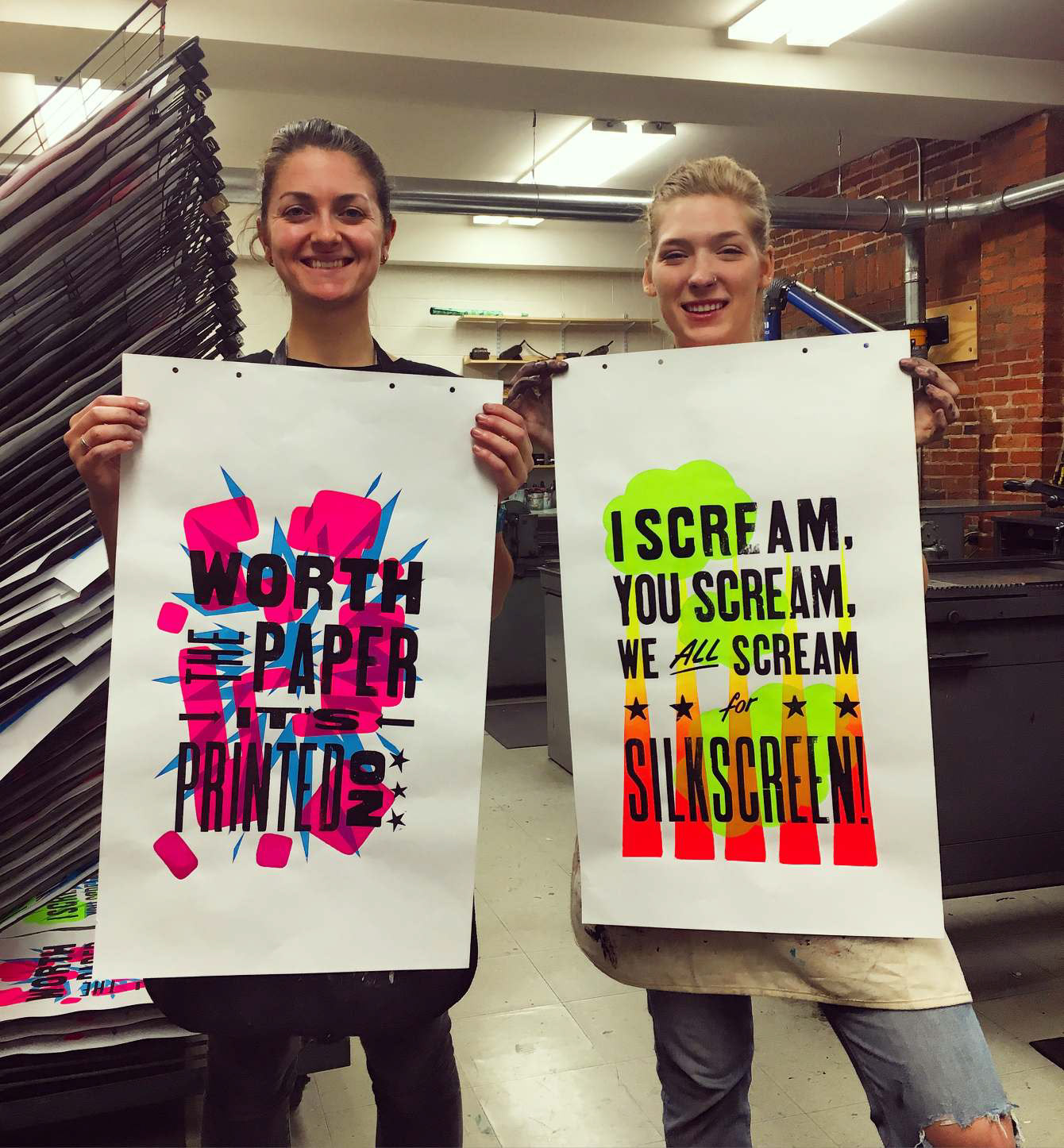 Nicole Fleming
 and I with our letterpress + silkscreen printed posters featuring idioms that inspire our art practice.
POSE checking out the students' posters and planning a big mural.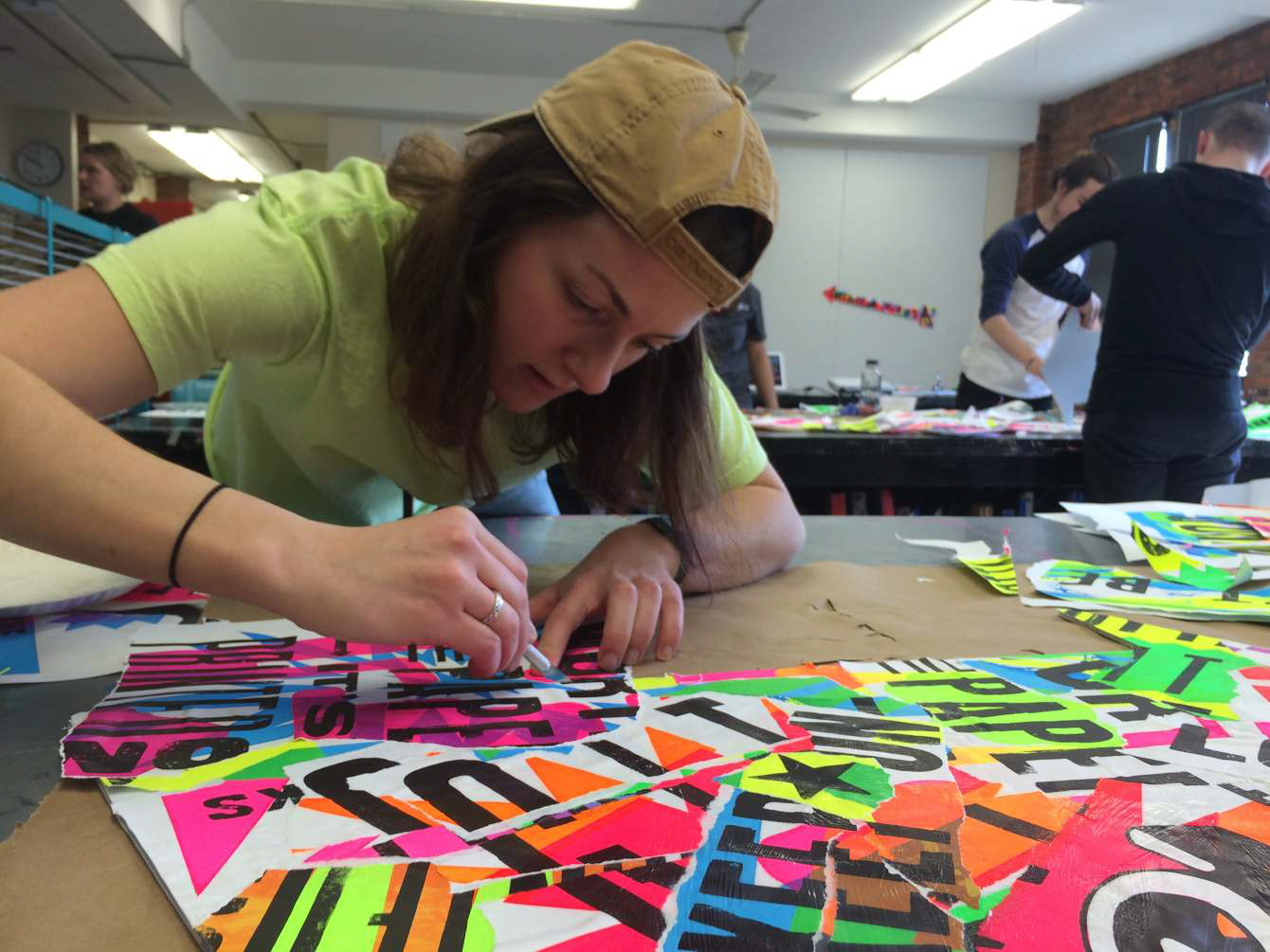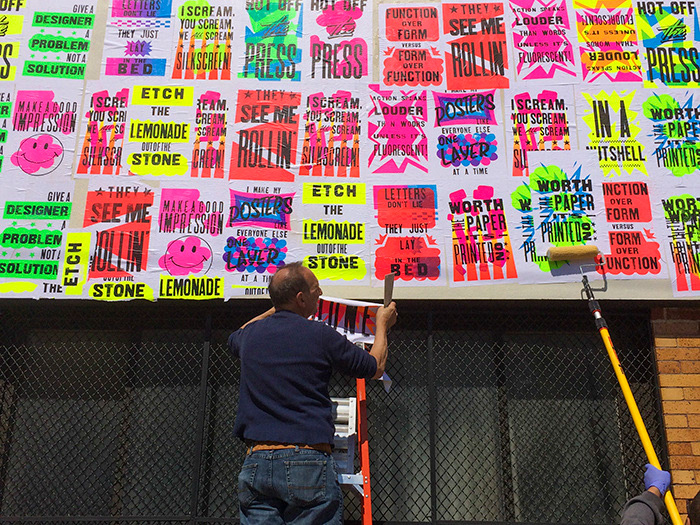 Bob Cicero, Globe Poster master and letterpress teacher at MICA, wheatpasting.

The students in Globe Poster Remix class in front of their collaborative masterpiece!